Train Hard Fitness Gym is home to attentive, motivating and experienced personal trainers Liverpool, NY that can give you the tools you need to meet your fitness goals. Our personal trainers Baldwinsville, NY offer top-notch, one-on-one service and a variety of fitness programs and recommendations to choose from, including an 8-week, total-body-makeover program. Their programs are one-of-a-kind and customized based on a personal fitness assessment, your specific fitness goals and the most suitable workouts for your body-type and fitness levels.
Train Hard Fitness personal trainer liverpool, NY use many different techniques, which help keep things interesting and therefore, helps keep you motivated. Combined with proper nutrition, supplements and muscle confusion, our personal trainer Liverpool, NY programs will help maximize the results you're looking for. We strive to offer all clients a service that is all-encompassing and that goes above and beyond other competitors in the industry.
Meet Our Trainers!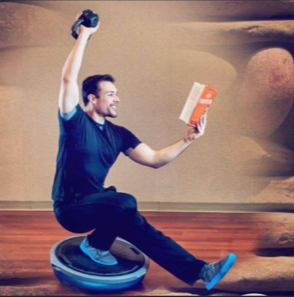 Chris
ACSM Certified Personal Trainer
Hi everyone, my name is Chris Purcell and I have helped hundreds of individuals like you achieve their health and lifestyle goals. My passion is to help people change their lives in the simplest and most realistic way possible. I believe everyone deserves the right to good health and to be happy with themselves inside and out.
Obtaining a healthy lifestyle does not have to be difficult, but often times it is. With so much conflicting and contradictory information out there it can be very frustrating and confusing to know what to do and where to start. Guess what?? You're not alone.
With over 10 years in the industry and multiple certifications including ACSM along with being a Functional Nutritional Therapy Practitioner, my mission is to deliver a science based education that harnesses the power of real food, reconnecting each client to the uniques needs and innate wisdom of their bodies to support lasting wellness. Specialize in working with older clientele, those with autoimmune issues or stuck not knowing why they can't reach their goal, those who need to balance their life to feel fulfilled, athletes and everyone in between. If you are looking to take the next step, I would love to hear from you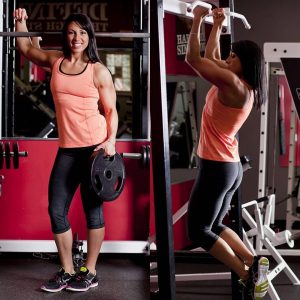 Bridget Kuszaj
ISSA certified personal trainer
Hey Rock-stars! My name is Bridget Kuszaj and I'm an ISSA certified personal trainer and certified wellness coach. I've been strength training, group training and nutritionally counseling my clients for almost ten years. I'm a former competitive body builder and experienced runner. My favorite part about training my clients is helping them on their journey to strength-not only physically, but mentally, emotionally and spiritually. Whether you want to gain muscle mass, drop body fat, or train for a competition or race, I want to help you reach your goals. It doesn't matter where you are on your wellness journey; whether you are just beginning, or you have hit a plateau, it's important to keep going, keep training, and push through until you have reached your goals. Never forget why you started! Enrolling in a personalized training program is not always about getting strong, its about becoming healthy and happy-truly happy with the way you look and feel. That's what I wish for all my clients to achieve! I feel very blessed to have been a part of so many personal transformations and continue to love coaching my clients to greatness. Remember you don't have to be "great" to start, but you have to start to be GREAT!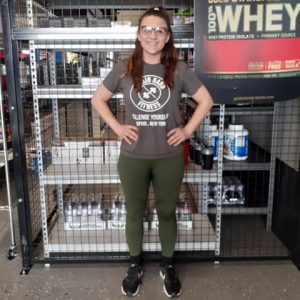 Stephanie
Full-time Athletic Training Student
Hey!! My name is Stephanie, Im 25 and I am a full time athletic training student at OCC. If there is one thing I understand, it's that life happens and that why I specialize in lifestyle weight loss. 2 years ago life happened and I was weighing in at 225 on a good day. Through proper nutrition and exercise I lost 85 pounds and sparked a fire in me I never knew I had. Due to that I have made it my goal to help every client I have do the same, because even when life is crazy you deserve to do something to better yourself and what better way to do it than the gym?! I can't wait to help you fall back in love with yourself through fitness and help you achieve YOUR goals!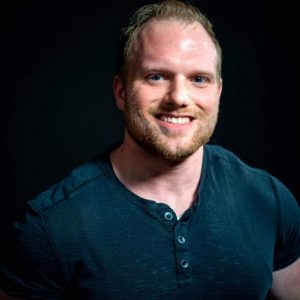 Timothy Woodard
ISSA Certified Personal Trainer
A former collegiate hockey player, started weight training in college without any knowledge or education about nutrition or exercising properly until a former teammate offered me a job at the local GNC when I was 18. Equipped with a training partner and a job my interest in exercise science took off and fell in love with the science and the ability to help others. Obtained an ISSA Personal Training certification in 2012. Since then I have managed multiple sport supplement and general nutrition stores, worked and trained at 4 gyms with emphasis on sales, management, customer service, personal training and nutrition. I have also worked as a nutrition advisor for an Endocrinolgy practice providing nutrition for obese, diabetic and thyroid patients. Lately, I have obtained my M.S in Exercise Science and Sports Nutrition from Concordia University - Chicago and become a Certified Sports Nutritionist from the ISSN. Also obtained my Human Movement Specialist Certification from the Brookbush Institute.
My portfolio of clients include:

- sports performance
- weight loss
- bodybuilding competition / prep
- overall well being

My hobbies include being a NPC level competitive amateur bodybuilder, men's league hockey player and being a dog dad to my Australian Shepherd. I am the creator of my research based fitness website TWfitnessacademy.com and focusing on obtaining my CSCS certification and my PhD in Exercise Science and Nutrition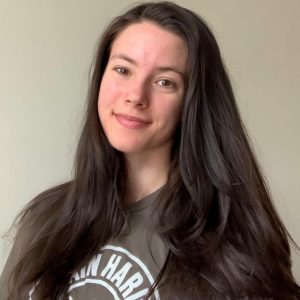 Sara Walls
NASM Certified Personal Trainer
From ballet classes, to swim team to hunting and fishing, to cheer-leading, and finally weight training Sara has lived an active lifestyle from a young age. This naturally progressed to a career in personal training. After training for 5 years Sara is experienced working with seniors, people who want to lose weight, people who want to improve their appearance, and people who just want to be healthier. She is especially good at helping people get in shape for hiking, as in her spare time Sara enjoys camping, hiking, and backpacking with her dogs and takes every opportunity to go into the woods. Reach out to her today for a free introductory session!
Programs & Services
Personal Training – custom exercise program to reach a client's specific fitness goals
Lifestyle Coaching – assistance with establishing a healthy lifestyle
8 Week Total Body Makeover – a complete nutrition and training program targeting results within a set period
Compound Training – training focusing on techniques involving more than one muscle group
Weight Loss – focus on reduction of body fat
Cardiovascular – focus on increasing endurance and stamina
Body Building – training for those that may be more experienced, looking to build more muscle
Strength Training – general program to teach how weight training can help build overall strength and muscle
Functional Training – total body movement
Custom Supplement Programs – how to take and what supplements to use to help optimize results